I just got pictures from the recent Halloween party I attended in Jade. It was awesome. It was my second Halloween party ever.
Anyways, I went as a "Serial Killer cum Rapist" yeah and it was all good. I played my character well I guess, but only towards the end of the night I let it slide. Was getting to drunk to rape/kill anyone.
THE LADIES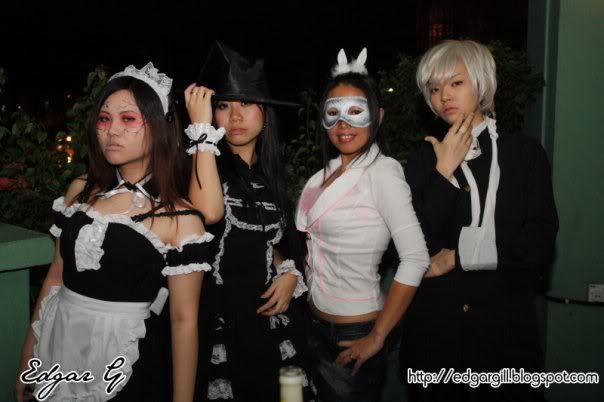 L to R : V.A [Zombie French Maid], Irtea [Black Witch], Clarisa [Killer Bunny], Cheryl [Count Lyrehc]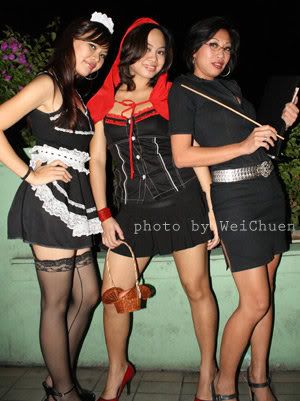 L to R : Jacq [French Maid], Avril [Red Riding Hood], Beryl [Teacher]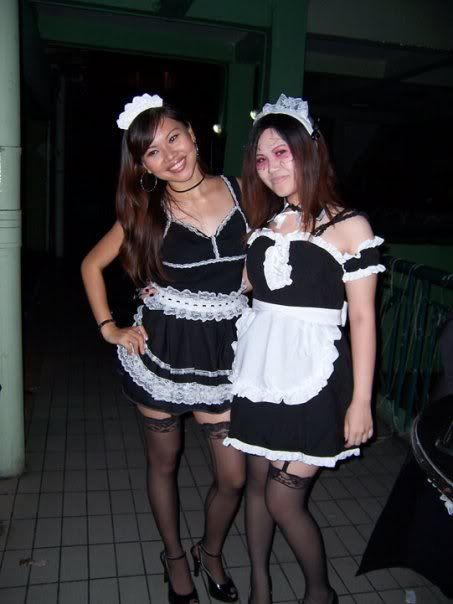 Jacq and V.A doing a Good version vs Evil version of French Maids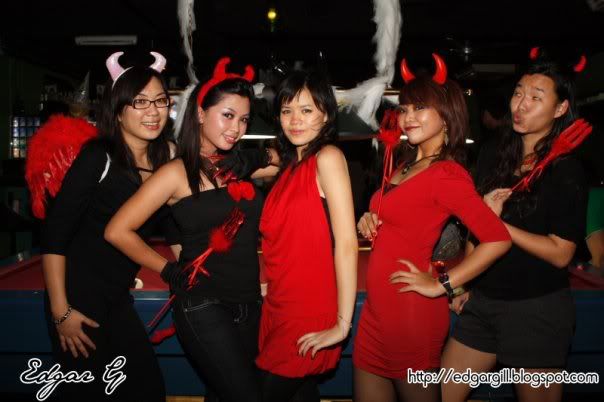 Audrey, Cabrine, [Don't know your name], Fara, Julia
Other People in their Costumes

Osama Bin Flammin`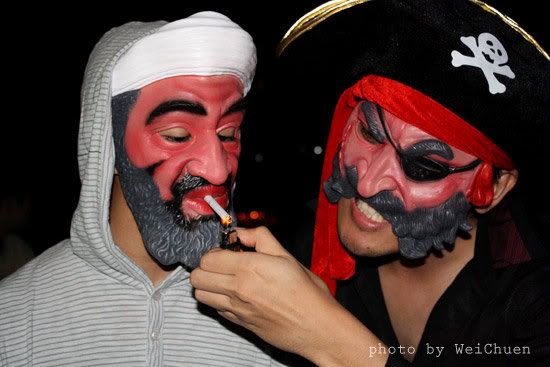 Osama bin Smoking and DinoPirate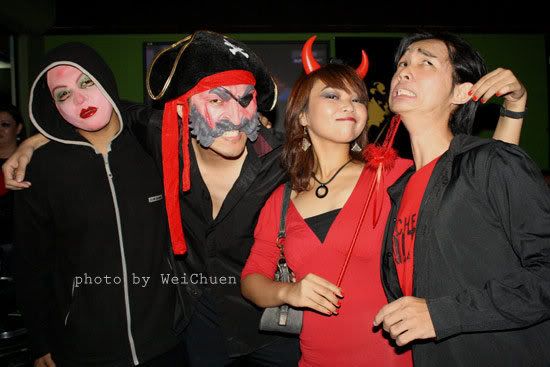 Serial Killer/Rapist , DinoPirate!, Fara the She-Devil, and Julian [as???]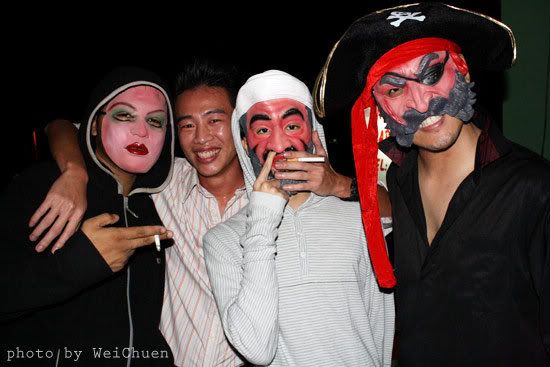 Serial Killer/Rapist, Ken as Ken!, Denis bin Osama, DinoPirate
Serial Killer / Serial Rapist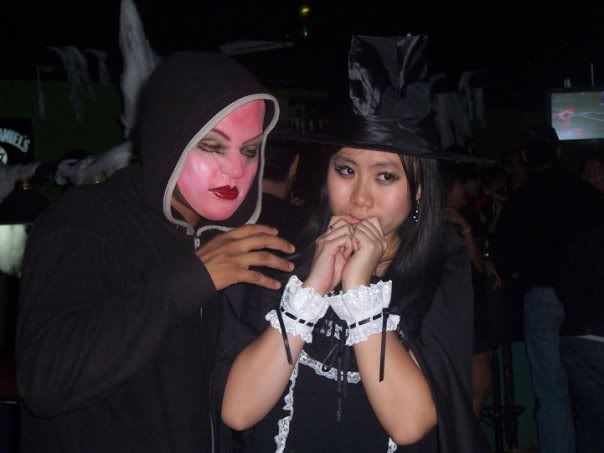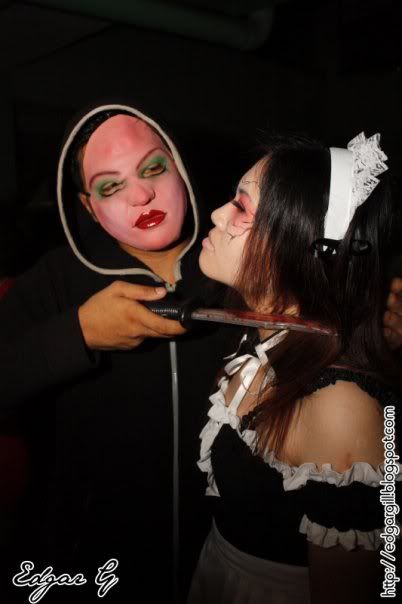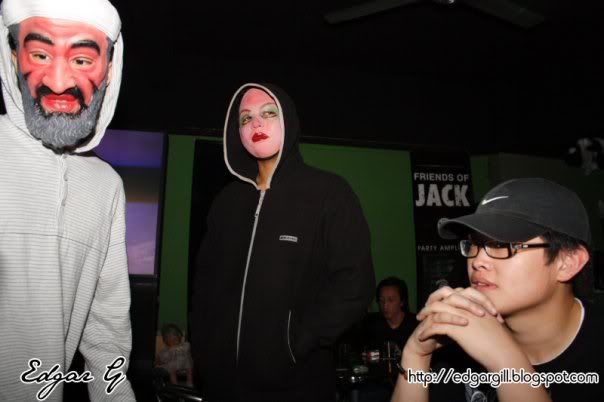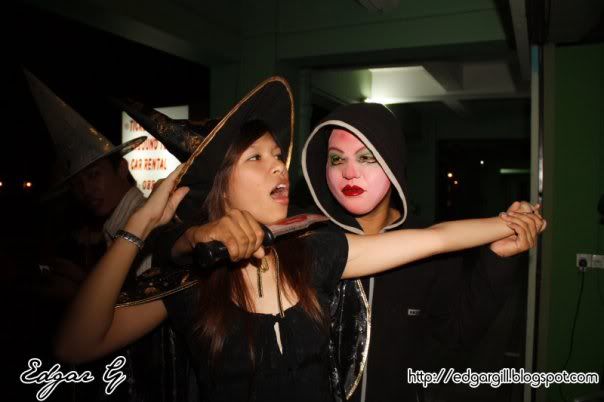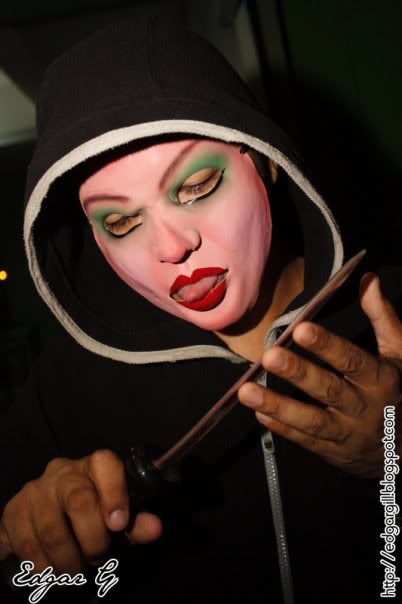 And after a long day of killing. I like to skin them alive and taste their very flesh.