If there is one thing that pisses me off, is the way MOST Malaysian drive. In this particular "rant" I'm going to demonstrate "The Cut Across". A skill only made available to stupid drivers.
A recent driving seminar I attended uncovered that majority of women do "The Cut Across" (TCA). That's not the real name for it, it's just something I came up with. Before you girls say, "Oi Rainer, that's bloody sexists!" Keep your panties on, the driving seminar was conducted by a trained female defensive driver. FEMALE.
Where was I? The percentage of people doing TCA on the road on a daily basis is a whopping 58% and a 30% of that amount are women. I don't have anything against female drivers. I JUST HATE STUPID DRIVERS. Some guys make worst drivers too.
Anyway, here are some pictures I came up with to explain what is a TCA.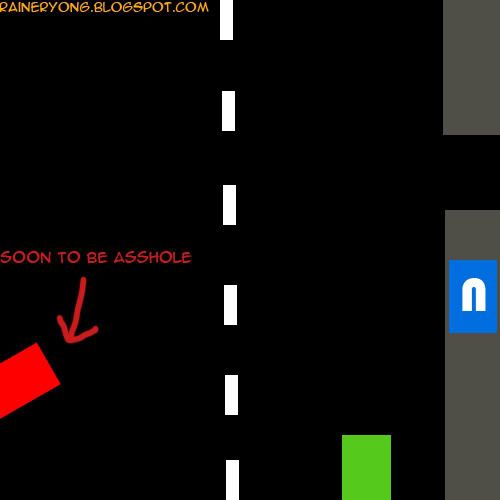 The red car is someone who is about to come out of a junction 2 to 3 lanes away.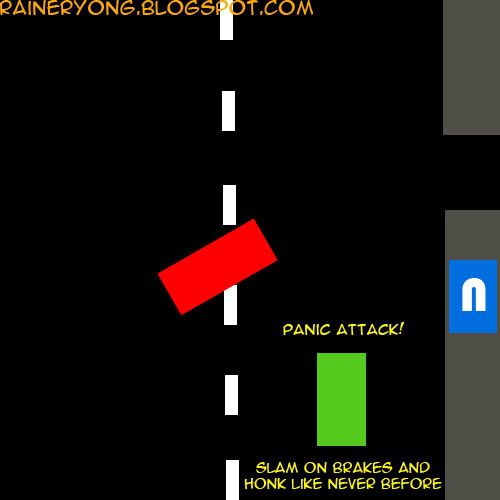 This is where the guy in the green car brakes, honks shouts random swear words that you didn't even know existed.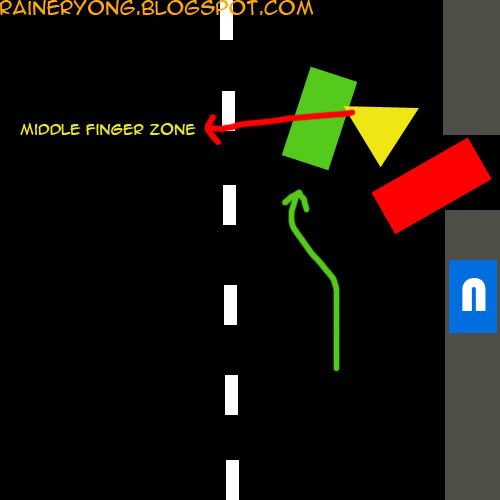 The worst thing about this is, the guy in the red car wouldn't even look behind, raise a hand and say sorry. He will just take peek, into the rear view mirror. Guy in the green car will take this opportunity to give the "peace sign/ index finger down".
More Malaysian drivers will come your way after you kindly subscribe to this blog by clicking this link!