Sparkey, now this is an application that I love to play around with. It gets you dates (if candidates are within your region) and you also get to see what type of people are into you. It's a good application to mess around with when you're uber bored.
We all know there are more prettier gals out there than there are good looking men. Right? Stop being in denial. Anyhoo, I decided to conduct a research on how to get a perfect score on Sparkey.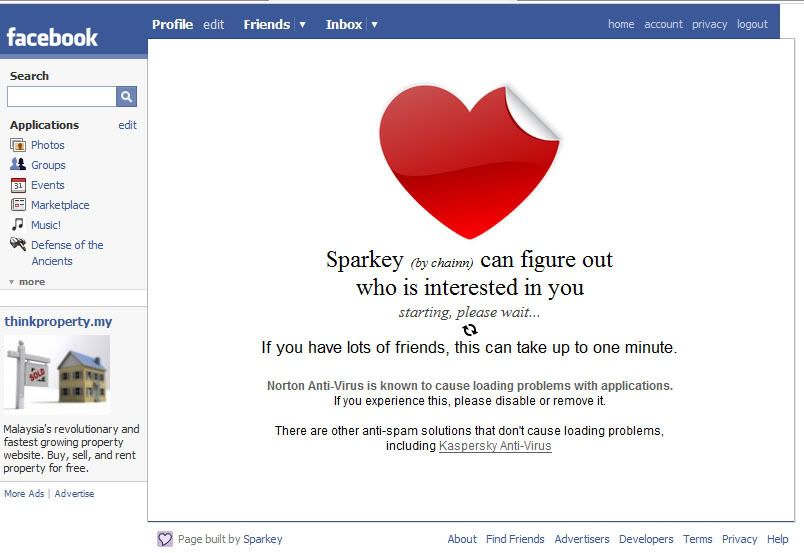 How it works is that Sparkey puts up a picture of the opposite sex and asks you "Would You Date ______?" You have 3 options to click which are Yes (let her know), Yes (anonymous) or No. After that you have a choice to leave a reason for wanting to date her or just skip that phase.
After going through hundreds of profile, I've come to the conclusion that you would get reasonable "hits" if you have a pretty face. That's a no brainer there. But if you want hardcore hits, you've got to show some boobage. Yes, ladies you've got to show some milk bags to get a perfect score. Here are some examples.
 
Boobage presence but not enough. No perfect score.
 
265/265. That is a perfect score. See where I'm going with this?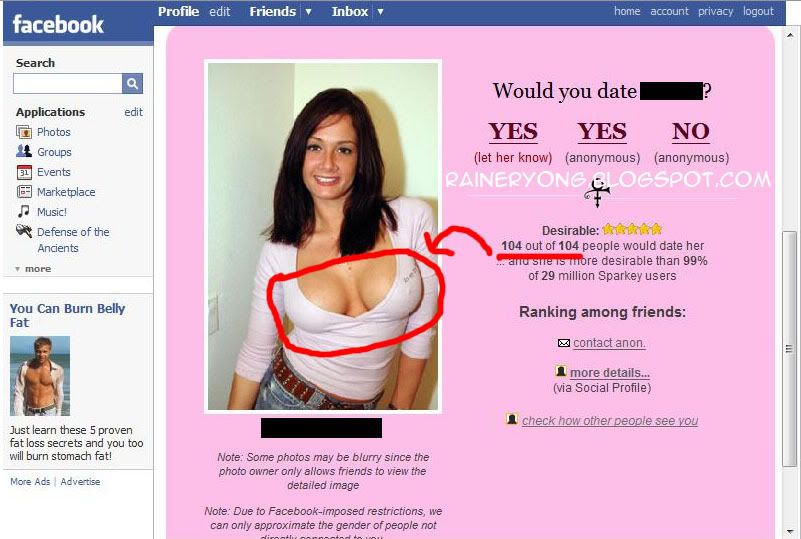 Another perfect score. 104/104
And last but not least. My favourite out of this research.


Honestly, I clicked on YES to want to date her. I stated "Sweet Looks" as my reason for wanting to. Her boobage didn't catch my attention, but her stunning looks did. Another perfect score 380/380.
Well there you have it. A short and simple research and what an experience it has been for me hehe. Now go show some skin and get those hits in!!
If you like this article, subscribe to my full RSS for updates!