This whole European Championships has taken its toll on my biological clock. I find myself sleeping at 5am and waking up around 8am for work and then going back to sleep at 6pm up to 12am. Urgh. Hence, the lack of updates.
Today I would like to talk about what makes a great team. Every manager and player has said at one point that the fans are the ones that gives every team that winning edge.
So lets take a look at the fans of the teams that are participating in this summers competition. You decide which set of fans has that winning edge, all comments are welcomed :)
F.Y.I these pictures were taken during the current Euro 2008 competition.
Lets start with Group A

Portugal fan. Adorable.

Czech Republic fan. Nice eyes, and teeth.

Swiss fan. Better than their cheese.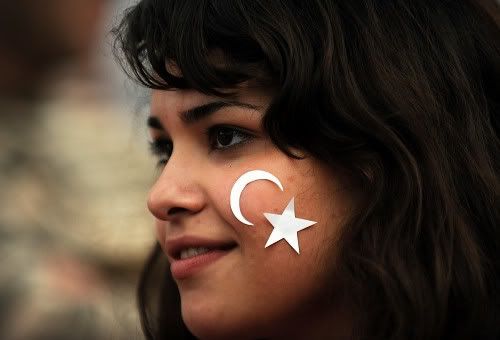 And people said there's no steamy hot Turkish fans.
Group B!!!

Model-like German fan.

Croatian fans. Twins? Yeah keep wishing buddy.

Polish fan. Yum.

Austria fans cosy with each other.
Group C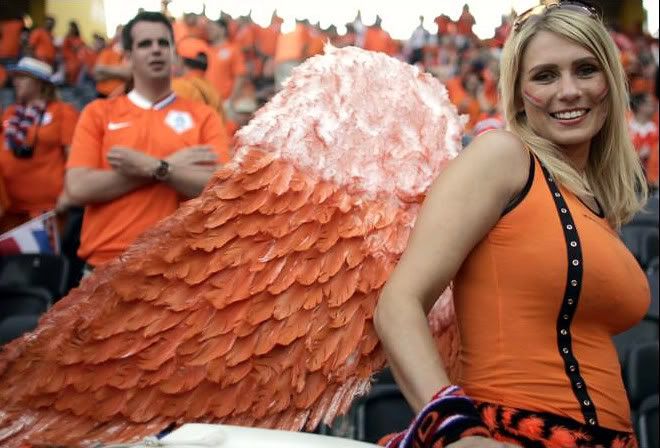 Dutch fan with big wings, big smile. Did I mention big?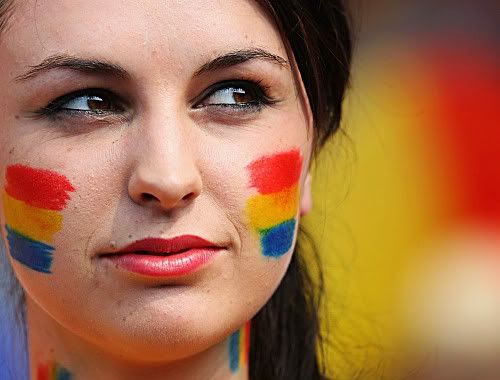 Romanian hot stuff

Italian Mare always better than an Italian Stallion.

All I can say to this France fan is. Ooo Laa Laaa.
Group D

Greece fans all painted up! 

To Russia with love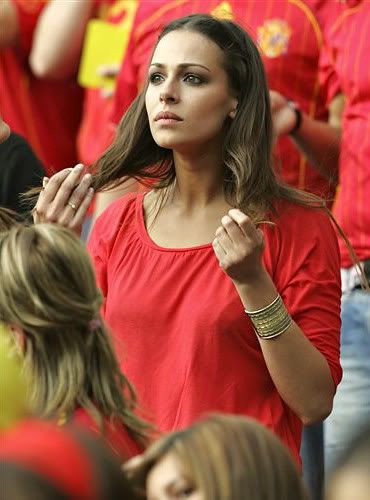 Viva La Spain!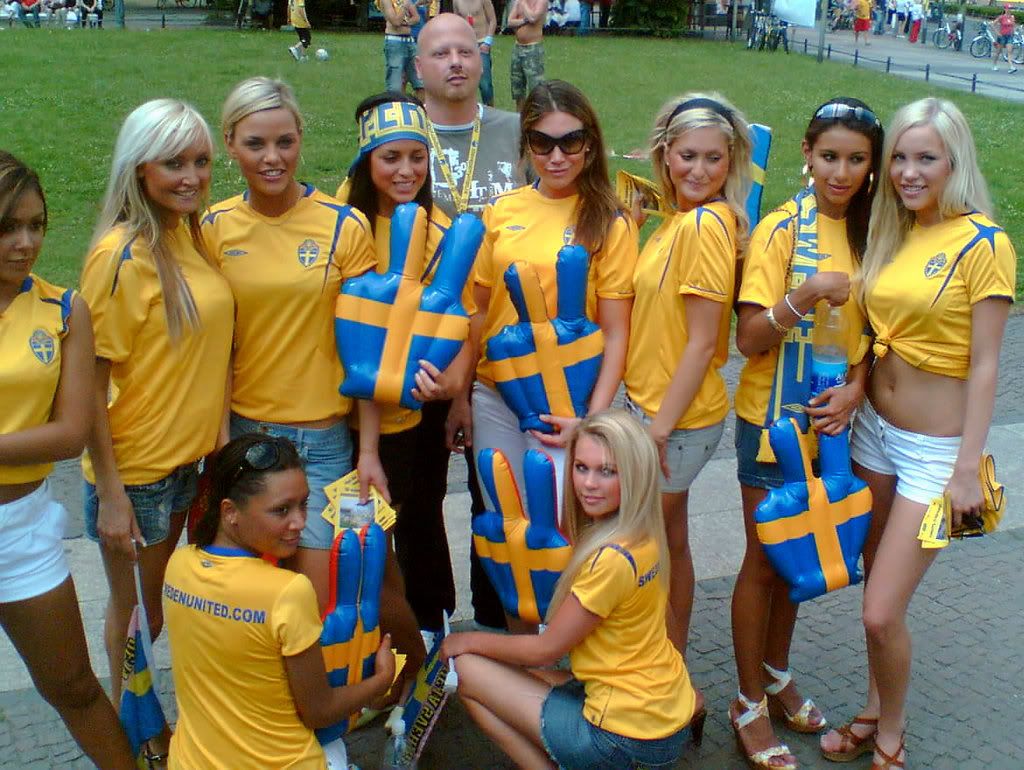 Swedish Fans. Ho ho ho!
Even the security wants to show how competent they are!

Security at Euro 2008
That's about it, do comment and let me know which set of fans you think rocks the most haha. Mine? That Spanish girl is sure enticing. Almost flawless. :o)
For more updates please subscribe to this blog by click thing link